"Staging" Your Home For The Holidays
The Host With the Most
When preparing to host any type of get together during the holidays, the key is to strategize & prioritize. Check out our tips to help you get your home party-ready in no time.
Work Your Way In
Start cleaning/organizing at your entry and work your way into the areas you expect guests to be. That way, the higher trafficked areas are prepared best for everyone's first impressions. Also, areas that won't be seen don't get your full attention, especially if you run out of time.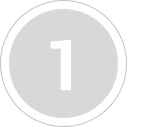 Cleanliness Over Cutesiness
Focus on cleaning and organizing before decorating. You will be more stressed out during the party if you have a functional problem than if your cute Pinterest inspired chalkboard display is out.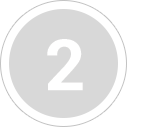 Function Is King
Parties are all about spending time together and enjoying the season. Most of the time, that will involve food and/or drinks, so be sure you accommodate for such. Ensure that the horizontal surfaces throughout your home are as clear as possible, to make room for glasses and snacks to be set down.
If your kitchen doesn't have ample counter space for platters, crock pots, etc; plan to have a designated area for such elsewhere.

Make sure all unnecessary small appliances are off the counters and stowed

Have extension cords and power strips available

Depending on your home's set up, either plan to have seating that will convert to tables later; or have "socializing areas" set up to encourage people to sit in certain spots to ensure there are no "roadblocks" ruining the flow of the party.

Unplug and remove any non-essential items (computer/cell phone chargers, gaming systems, etc) that are taking up outlets near any area that may need them.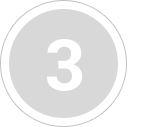 Kids Will Be Kids
Instead of pulling your hair out trying to get them to behave like adults, plan an activity to keep the kids occupied, or move all toys to an area where they can be monitored, but not in the way.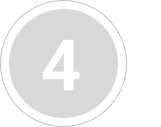 Coat-astrophie
Either clear your coat closet to ensure there is plenty of room (and hangers) or designate a "coat room" so guests aren't wandering trying to find somewhere to drop their outerwear. If there is inclement weather on party night, have a large rug at your entryway for stomping off snow, and potentially a back up if the first gets soaked.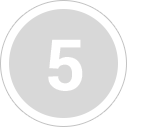 Keep Decor Minimal
Wall hangings are your best bet. Tchotchkes and other tabletop decors can get in the way or be abducted/broken by kids.
For a quick seasonal touch without spending your entire budget at Home Goods, buy or make throw pillow slipcovers!

An "envelope" pillowcase is quick and easy enough for even the most novice crafters.

In the winter, craft stores like JoAnn Fabrics greatly increase their fleece inventory and it is often discounted. Buy a yard of fleece for a throw blanket- no sewing necessary!

If you have a mantel you'd like to decorate, keep it minimal for a clean and modern look.

One focus item in the center (large painting/mirror) and an odd number of items on either side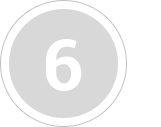 Celebrate! 🥂